Cops For Christ desires that everyone and especially members of law enforcement have assurance of eternal life with God. God's plan of salvation is the same for the police as civilians. The Bible leaves no guess work to what is God's plan of salvation and eternal life with Him. God wants you to have assurance of eternal life with Him:
1 John 5:13 "These things have I written unto you that believe on the name of the Son of God; that ye may know that ye have eternal life, and that ye may believe on the name of the Son of God."
God loves you and eternal life is for you no matter what happened in your past. The Lord Jesus had you in mind two thousand years ago when He walked the earth.
John 3:16 "For God so loved the world, that he gave his only begotten Son, that whosoever believeth in him should not perish, but have everlasting life."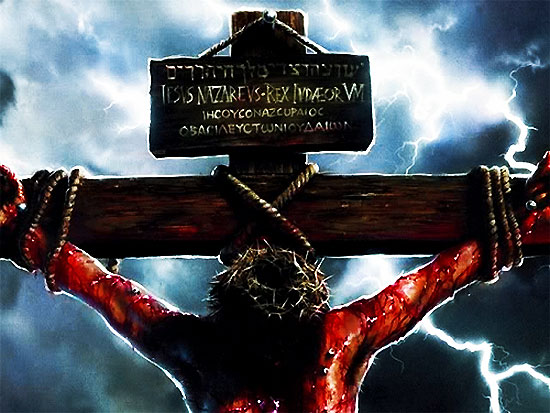 The hindrance to eternal life with God is sin. Mankind's nature is sinful and rebellious while God is holy. This has caused a separation between sinful man and holy God. God bridged that gap with the death of the Lord Jesus on the cross and His resurrection from the dead.
Isaiah 59:2 "But your iniquities have separated between you and your God, and your sins have hid his face from you, that he will not hear."
Sin has a penalty and this penalty is death. This death means eternal separation from God in hell. It is called the second death.
Revelation 20:14 "And death and hell were cast into the lake of fire. This is the second death. (15) And whosoever was not found written in the book of life was cast into the lake of fire."
When the Lord Jesus died on the cross, He took your penalty for sin. He died in your place for your sin. The penalty that you deserved for sin, He willingly took because He loves you. He wants you to have eternal life with Him.
2 Corinthians 5:21 "For he (God) hath made him (Jesus) to be sin for us, who knew no sin; that we might be made the righteousness of God in him."
The death and shed blood of the Lord Jesus on the cross and NOTHING else forgives your sin and gives you the assurance of eternal life with God. This is God's plan of salvation.
1 Peter 1:18 "Forasmuch as ye know that ye were not redeemed with corruptible things, as silver and gold, from your vain conversation received by tradition from your fathers; (19) But with the precious blood of Christ, as of a lamb without blemish and without spot"
1 Peter 3:18 "For Christ also hath once suffered for sins, the just for the unjust, that he might bring us to God, being put to death in the flesh, but quickened by the Spirit"
Revelation 1:5 "And from Jesus Christ, who is the faithful witness, and the first begotten of the dead, and the prince of the kings of the earth. Unto him that loved us, and washed us from our sins in his own blood"
To have this assurance of eternal life, you must do two things. The first is repentance from sin. This means to turn away from a sin and ask God to forgive you for the past.
Acts 17:30 "And the times of this ignorance God winked at; but now commandeth all men every where to repent"
The second requirement is the confession of Jesus Christ as your Lord and Savior. This confession means you acknowledge that the Lord Jesus died on the cross and shed His blood to pay the price for your sin. With both repentance and confession, God promises you eternal life with Him.
Romans 10:9 "That if thou shalt confess with thy mouth the Lord Jesus, and shalt believe in thine heart that God hath raised him from the dead, thou shalt be saved. (10) For with the heart man believeth unto righteousness; and with the mouth confession is made unto salvation." Romans 10:13 "For whosoever shall call upon the name of the Lord shall be saved."
The way to seal your eternal life is to maintain your confession of the Lord Jesus and not depart from Him. Keep your spiritual eyes fixed on Him and do not turn away from Him.
Hebrews 3:12 "Take heed, brethren, lest there be in any of you an evil heart of unbelief, in departing from the living God. (13) But exhort one another daily, while it is called To day; lest any of you be hardened through the deceitfulness of sin. (14) For we are made partakers of Christ, if we hold the beginning of our confidence stedfast unto the end"
You can now have all your sins forgiven and assurance of eternal life with God. You can now repent of sin and confess the Lord Jesus as your Savior. There is no formal prayer as it is from the heart.
If you have questions or need to talk to someone about eternal life, please email Chaplain John McTernan